Memotone live set at Kode_1, Bari 31.01.15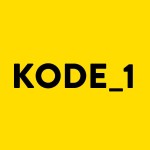 Memotone aka Will Yates, will be performing a full live set alongside a DJ set from Lillo at Kode_1 in Bari on January 31st.
Offering a counterculture of individual lifestyles & music, Kode_1 is an artistic incubator where live music, installations, exhibitions and culture thrive. Check back for footage of Memotone's performance via White Noise Generator. More info from @lcmcollective to follow.
Check http://www.kode1.it